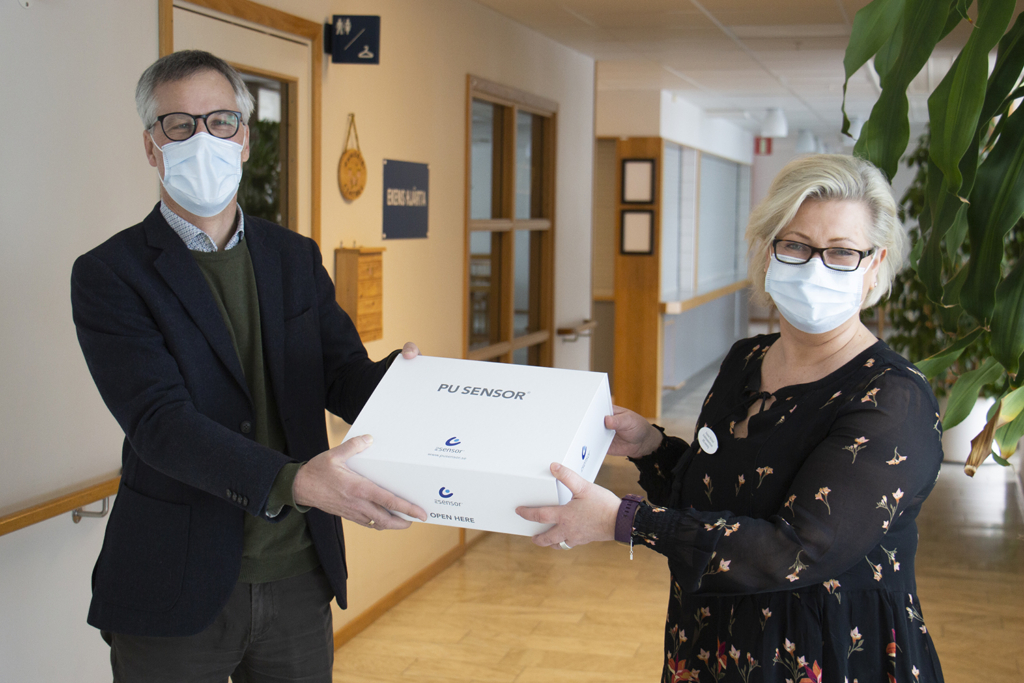 Last week the first PU sensor was delivered. A world-unique, research-based solution to increase well-being in the world and save resources in healthcare.
– It feels fantastic that this day has come. That after many years of research and development, PU sensors are now starting to be used in healthcare, says Johannes Walfridsson, CEO of PU sensors.
Pressure ulcers, formerly known as bedsores, affect people of all ages around the world. 12-15 percent of all patients in Swedish hospitals have pressure ulcers. It causes big suffering to those affected and costs the society billions every year.
– Our vision is to minimize suffering and costs caused by pressure ulcers.  When a pressure ulcer has arisen, they often become long-lasting and cause big suffering to the individuals, says Johannes.
PU sensor started in 2016 from Linköping University as a result of several decades of research in the field of pressure ulcers and superficial blood flow. The first delivery took place to a nursing home in Sundbyberg.